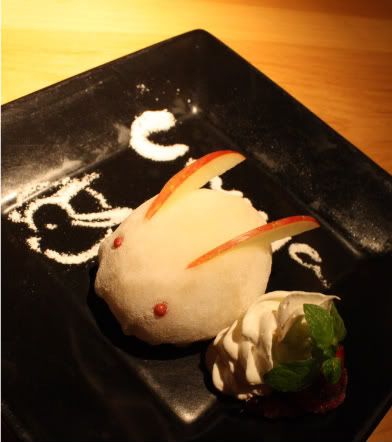 The year of the rabbit--or the year for leaps and bounds!
It has been quite a while since I sat down at my computer to write a post. After a four-month hiatus, I'm happy to be back! It might take a bit, but hopefully I can establish a good blogging pace again. Also, is there anything you want to see on this blog? I would love to know what kind of things you'd be interested in, so please feel free to comment/e-mail any suggestions, questions, etc.
& a big thank you to the everyone who sent me such nice comments to my last post. They meant a lot to me and I'm really looking forward to talking to all of you through your blogs again!
ブログを離れてちょうど4ヶ月。年も明けて心機一転、また書き始めます。ペースを取り戻しつつゆるりと更新する予定。どうぞよろしくお願いします。