I wore my blazer out today for the first time, signing that fall is finally approaching Tokyo after an incredibly hot summer.
東京ではやっと気温が下がり、私は今期初めて、ブレザーを下ろしました。ようやく秋が訪れそうですね。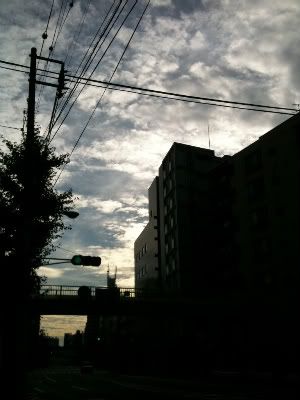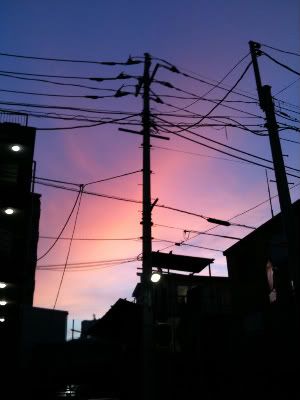 It's almost October I know, but summer brought some great experiences and memories (an internship, hearing Yohji Yamamoto speak in person (!), meeting totally unexpected and incredible people...) so I'm a little sad that the seasons are really starting to change.
もう10月だけど、夏の終わりはやっぱり寂しい。特に今年の夏は充実していたからこそ、そう思うのかな。
A piece of my summer, girls preparing for the Yosakoi (a traditional Japanese Dance) Festival in Omotesando
I've been unable to post regularly for quite a while now and I'm afraid this will continue through the rest of the year. I was just looking at my favorite blogs and realized how much I miss blogging and how there's lots of things I want to post and share. But right now there is so much on plate, so many things I have to do before blogging. So this is a temporary farewell from blogging, until I get through what would probably be one roller coaster of a ride of the last three months of 2010. Hopefully I'll be able to look at your blogs every once in a while, but till then, see you guys in 2011!
最近はなかなか、ブログの記事を書く時間がなくて...時間は自分で作るもの、なんて本当に出来ればいいけど、夏休み以上に忙しくなりそうな今年の秋、いったんブログを離れようと思います。書きたいこと、載せたいことはいっぱいあるけど、きりがないのでここで一つ区切りをつけます。これからJFWも始まるので尚更残念だけど、次までには復帰したいな。