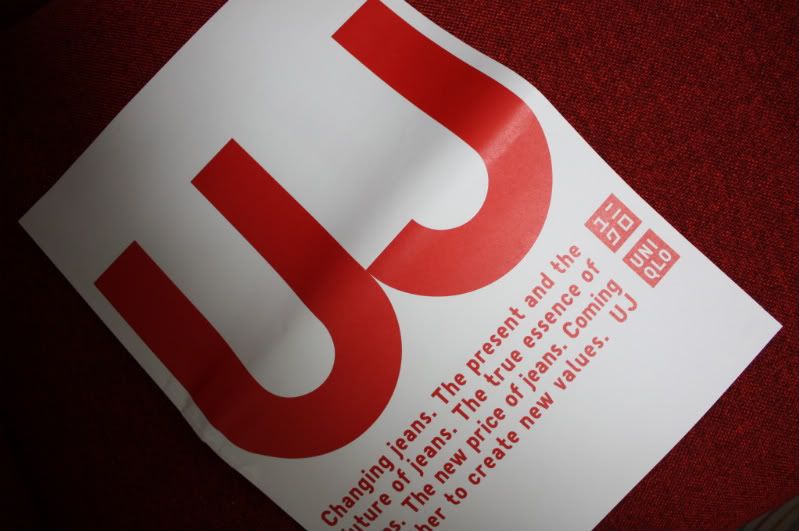 UJ billboards were everywhere when they launched. Did you have a chance to see them? Uniqlo ads are so chic now, Tao Okamoto looked so amazing in the UJ campaign. I used to not like Uniqlo jeans because the seam would hit right on my hip bones and it hurt a lot. But imagine my surprise when I went to the store and saw this:
UJが発売された頃は町中がUJの広告だらけでしたね。ユニクロのジーンズは縫い目がちょうど骨にあたるからあまり好きじゃなかったけど、広告のTAOさんがかっこよすぎて、思わず見に行きました。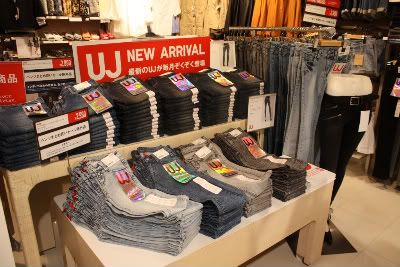 First of all, wow, the variety. They had chemical wash, colored jeans, everything. I couldn't help trying on a pair and surprisingly, the jeans didn't hurt. The material was really soft and light than the previous jeans and I ended up buying a pair of chemical wash jeans.
まず、この種類の豊富さ!ケミカルワッシュやカラードジーンズ、ベーシックのものから流行りのものまで一通りあります。そして試着してみたら以前より柔らかく、軽くなっていてびっくり。質がいい上に安いので、ケミカルワッシュのを衝動買い。
This is from the UJ catalog. From left, the different shades they have and the different styles. On top of this UJ has a monthly collection, which means new styles are released every month. I remember I sort of wanted J Brand jeans a while ago but now I'd prefer having more styles (inexpensive ones!) than one super expensive pair. What about you guys?
カタログの中身より。UJは毎月新しいスタイルをリリースするそうです。一時期J Brandなど高いジーンズが流行りましたが、ジーンズに関しては安めでたくさんのスタイルを履く方が個人的に好きかな。