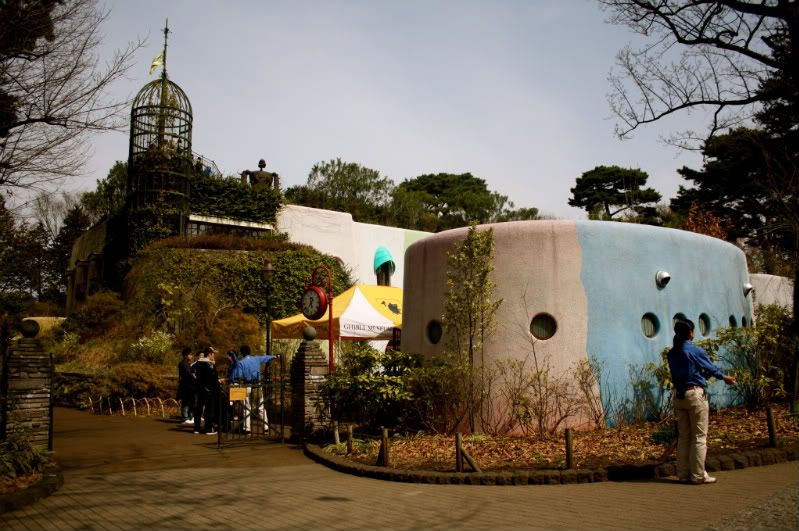 A couple of months ago I went to Ghibli Museum for the first time. I've been meaning to go for the longest time and I finally did. I grew up watching Ghibli films and my friends and I still get totally excited whenever a new film comes out.
ずっと行こうと思っていたジブリ
美術館。数ヶ月前やっと行ってきました!
As you can see, the museum is nestled away in the nature, helping create the Ghibli world...
自然の中にそっと潜む、隠れ家みたいな美術館。ジブリの雰囲気にぴったりです。
Photographs aren't allowed inside the museum (and it is so much better to see everything in person, you'll feel like you're in a Ghibli film) so I'm going to show some other parts...
館内では写真が禁止なので、それ以外のものを紹介...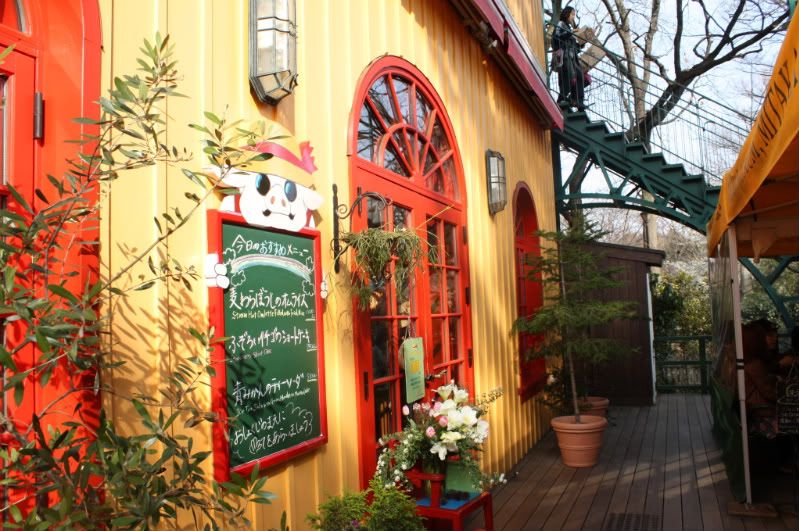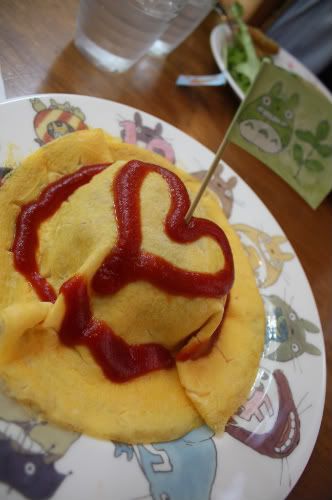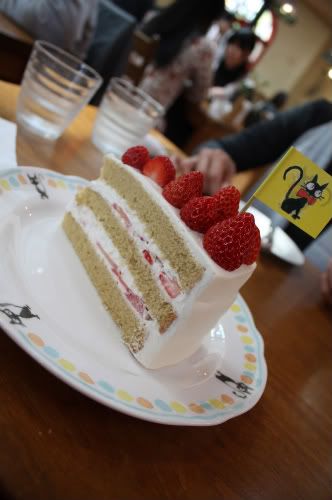 The left is called omu-rice, basically, an omelette with rice inside. The right, a strawberry shortcake. Both very good, not to mention absolutely adorable! All of the food came with a little flag on top and the plates had Ghibli characters on them too. A fun fact: the omu-rice is shaped like a straw hat, like the one Mei wears in Totoro.
麦わらぼうしのオムライスとふぞろいイチゴのショートケーキ。ジブリの映画の中にでできそうな可愛さ。気付きましたか?オムライスがちゃんと麦わらぼうしになっているんです。麦わらぼうしはめいちゃんがかぶってましたね。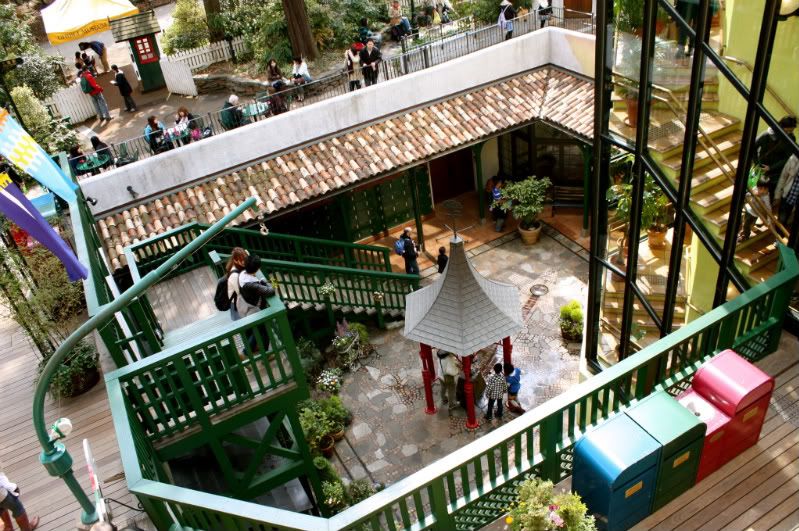 The courtyard
This is the guardian of the museum, the Robot Soldier on the Rooftop from Laputa Castle in the Sky. You might have recognized the Robot Soldier peering over the entire museum in the first photo.
ロボット兵はここの守り神。一番最初の写真にひっそりと佇んでいるロボット兵に気付きましたでしょうか。
For more information about exhibits and the museum itself, go here. I saw the Ponyo exhibition when I went and it was really interesting to see Hayao Miyazaki's actual sketches. There is also a small, very cute movie theater playing a short film that you can see only at the museum. And just a warning, don't forget to reserve your tickets in advance, they can't be purchased at the museum.
Do you have a favorite Ghibli film? I'd love to know. Mine are Spirited Away and Whisper of the Heart.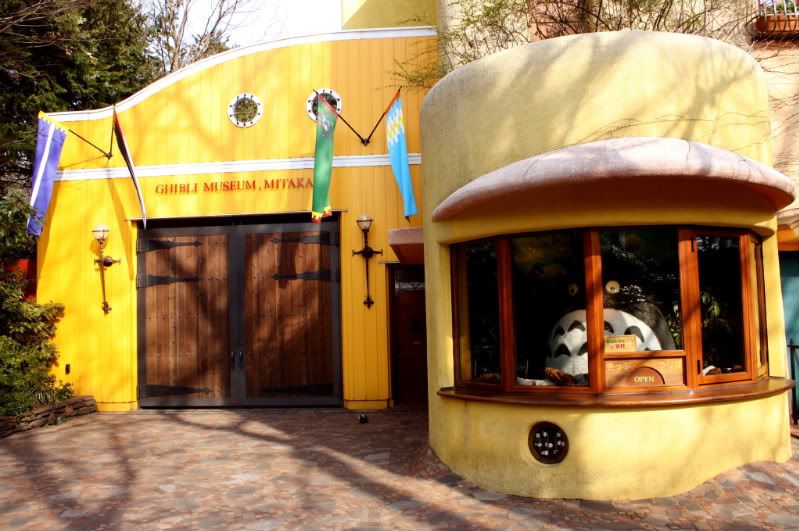 Ghibli Museum, Mitaka in Japan
1-1-83 Simorenjaku, Mitaka-shi, Tokyo
Hours: 10:00-18:00 (Closed Tuesdays)
東京都三鷹市下連雀1−1−83(都立井の頭恩賜公園西園内)
開館時間:10:00−18:00(定休日:火曜日)