I used to live in Yokohama, and it's a place that I still love and visit. It's only a train ride away but I feel that the atmosphere is totally different. 
横浜、すごく好きです。東京と近いのに、なんだか雰囲気が違って穏やかな気持ちになれる。東京はもちろん好きだけど以前住んでいたせいか、横浜にも愛着があります。
The Chinatown in Yokohama is the largest in East Asia. Chinatown is always fun to visit, with good food and interesting things.
まずは中華街。平日なのに関わらず、賑わっていました。
I had a rice ball covered with sesame filled with sweet bean paste here. The outside is fried and crispy, while the inside is chewy and soft. Oh and notice how cute the steamed meat buns are! 
ここで胡麻団子を。小腹が減ったときにちょこっと食べられる、いいサイズ。豚まんは食べるのがもったいないほど可愛くて。というかパンダまんもありますね!めずらしい。
After a quick stroll through Chinatown, I headed to a small gallery where my friend was exhibiting her flower arrangement and jewelry. 
中華街をぶらっとしたあと、元町の小さなギャラリーで友達のフラワーアレンジメントの展示を見に。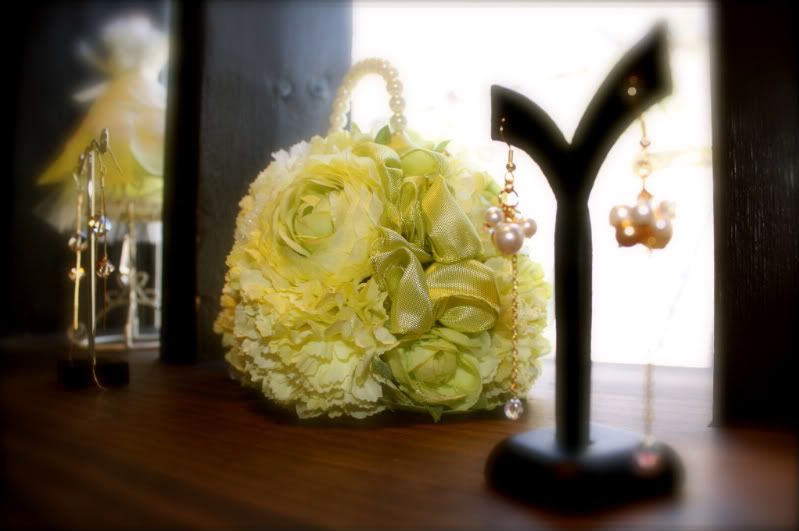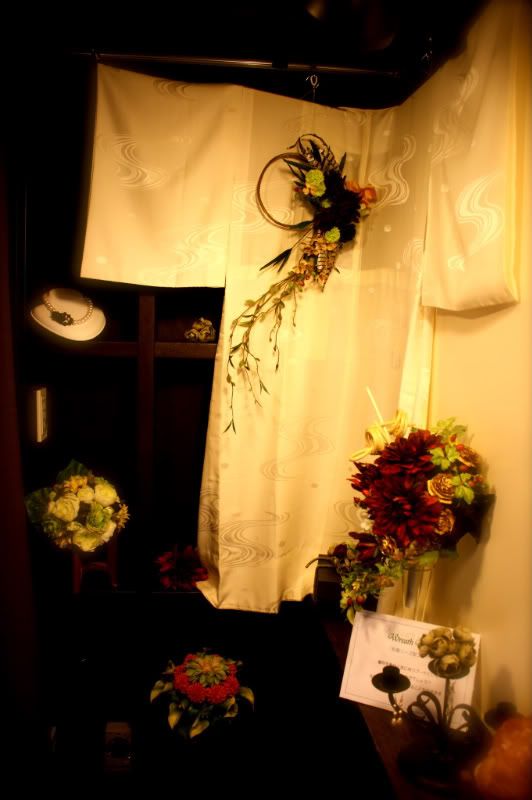 The Japanese-inspired arrangements (above) were my favorite. 
On the way home, I stumbled upon a vintage store, Chingle Bell.
そして、帰り際たまたま見つけた古着屋さん、チングルベル。
This small two-story store was filled with amazing clothes, full of variety.
I find myself overwhelmed when vintage/thrift stores are too big, like Kinji. Maybe it's because I don't have the patience to search through every rack...but Chingle Bell is very compact, like a cozy attic full of crazy clothes and accessories. The storekeepers were incredibly nice, too. The clothes are all in pristine condition, and this is because after buying the clothes in Europe, the US, and Japan, they check all the pieces for damage, have it dry cleaned, and iron it themselves. I could really see that the clothes here got the special care needed, and the storekeeper's feelings towards fashion and vintage clothes was genuine. I left with a vintage dress from Europe and a tunic from the 50s, in excellent condition, at a great price. If you're ever around this area, I highly recommend stopping by!
大きい古着屋さんだと割と欲しいものが見つからなく、ただ疲れて終わってしまうことが多いのですが、ほどよく小さいチングルベルはそんな私にぴったりでした。店員さんもとても親切で素敵な方で。ヨーロッパ・アメリカ・日本などの古着をセレクトし、汚れやダメージを確認したあと、クリーニングに出したりアイロンかけたり。愛情がいっぱいこもってて古着とは思えないほどキレイな洋服たち。いつも古着屋さんで上手く行かない私でも、ヨーロッパのドレスと50年代のチュニックを買いました。チングルベル、おすすめです。ぜひ立ち寄ってみてください。
2-72 Ishikawa-Cho Naka-ku, Yokohama City Kanagawa