With the illuminations in Omotesando returning after 11 y
ears, the city has instantly increased more glamour in the streets. Standing out among all the glittering lights is Dior, illuminated in red lights. Christian Dior has always valued color, and at Dior Omotesando, events featuring "rouge" are going to be held until December 26.
11年ぶりにケヤキ並木のイルミネーションが復活して賑わいをみせてる表参道。
そのなかでも真っ赤なルージュに染まったディオールの建物は一際目を引く。
クリスマスシーズン中、ディオール表参道でルージュをテーマにしたイベントを開催!
クリスチャン・ディオールは、色彩を大切にしていて、そのなかの9色を最も重要としていたらしい。この秋冬では、その9色のなかのルージュをピックアップしていて、ルージュに関わる様々なイベントが行われている。
そのイベントの一つは建物のイルミネーション。少し離れたビルの上から見ても目に止まるこのイルミネーションは、いつもの真っ白で透明感のあるディオールとまた違った雰囲気。
On the fourth floor is the Haute Couture Exhibition. Though it's a small exhibition with 12 dresses, dresses designed by Christian Dior, Yves Saint Laurent, and John Galliano show the history of the fashion house.
4Fではオートクチュールの展示。ルージュをテーマにしたドレス12着が展示されている。ディオールの作品はもちろん、ジョン・ガリアーノ、サンローランのデザインもあって、小さいながらもディオールの歴史が見れる。
The main dress, without question, is this 2004/05 Autumn Winter Dress by John Galliano:
今回の展示の華は、なんと言っても2004/05秋冬のジョン・ガリアーノのこのドレス。
大迫力!言うまでもないけど生地の色鮮やかさ、ドレープ、そしてファイン・ジュエリー...何時間でも眺めていられそう。そして、これを着たモデルさんはいったいどうやって歩いたのか?!と思ってしまいます。
On the third floor is the Dior Studio, where a professional make-up artist will create a look using the Dior rouge lipstick. This actually turned out to be a full make-up session starting with foundation all the way to mascara. The make-up artist was am
azing, and after the make-up, you can get your photo taken holding a Dior bag. This event is only held on Fridays, Saturdays, Sundays, and holidays until December 26, so if you have the chance, go! Getting make-up done for free at Dior is rare and a great experience.
3Fのディオールスタジオでは、プロのメイクアップアーティストがルージュをポイントにしたメイクを体験できます。ルージュだけだと思ったら、化粧水からアイメイクまでして下
さいました!本当に丁寧にメイクして頂いて。ディオールで、しかも無料でメイクしてもらえるチャンスって、この先も少ないと思うから...期間が12月26日
までの金土日・祝日と迫ってるけど、機会があるなら本当におすすめします。
メイクの後はディオールの鞄をもって写真撮影ができます。ちなみに、出来上がりはイベント終了後の27日以降らしい。
Unfortunately buying anything Dior is far far away for me...but these events are a nice way to get to know the brand a little more and to feel it and see it yourself. 
本当に素敵な体験ができて、ずっとにやにやしていたくらいでした。たとえディオールのものが今買えなくても、こういうイベントでブランドを少しでも身近に感じられることって、すごく素敵ですよね。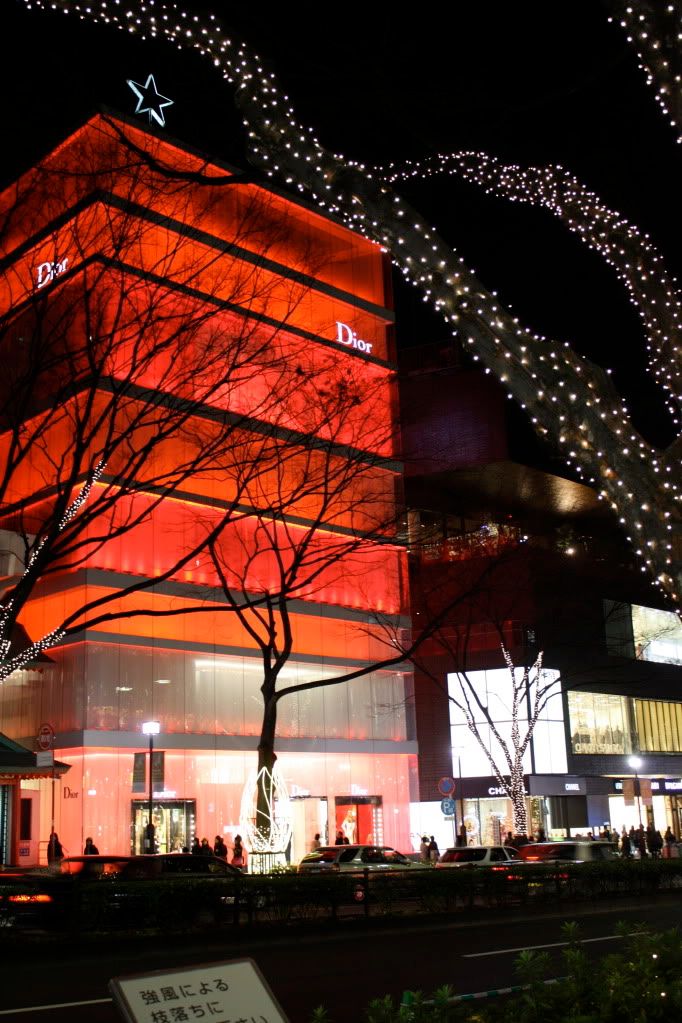 Shibuya-ku, Jingumae 5-9-11
Haute Couture Exhibit: ~12/26, 11:00-20:00, Free Admission
Dior Studio: ~12/26, Friday-Sunday and Holidays, 11:00-19:00, Free Admission
TEL: 03-5464-6260

オートクチュール展:~12/26, 11:00-20:00, 入場無料
ディオールスタジオ:~12/26, 金曜日ー日曜日、祝日11:00-19:00, 無料・予約不要