One of my favorite museums right now is the one I recently wrote about, Museum of Contemporary Art Tokyo. It's about 20 minutes away from Shibuya, away from the noise and chaos of the city. It's so pretty inside when the light shines in.
最近よく行くのは、この間の記事にも書いた東京都現代美術館。渋谷から半蔵門線で20分くらいの静かな住宅街にあるこの美術館。建物も素敵で、なかに入ると、自然な光が差し込んできてて気持ちがいいです。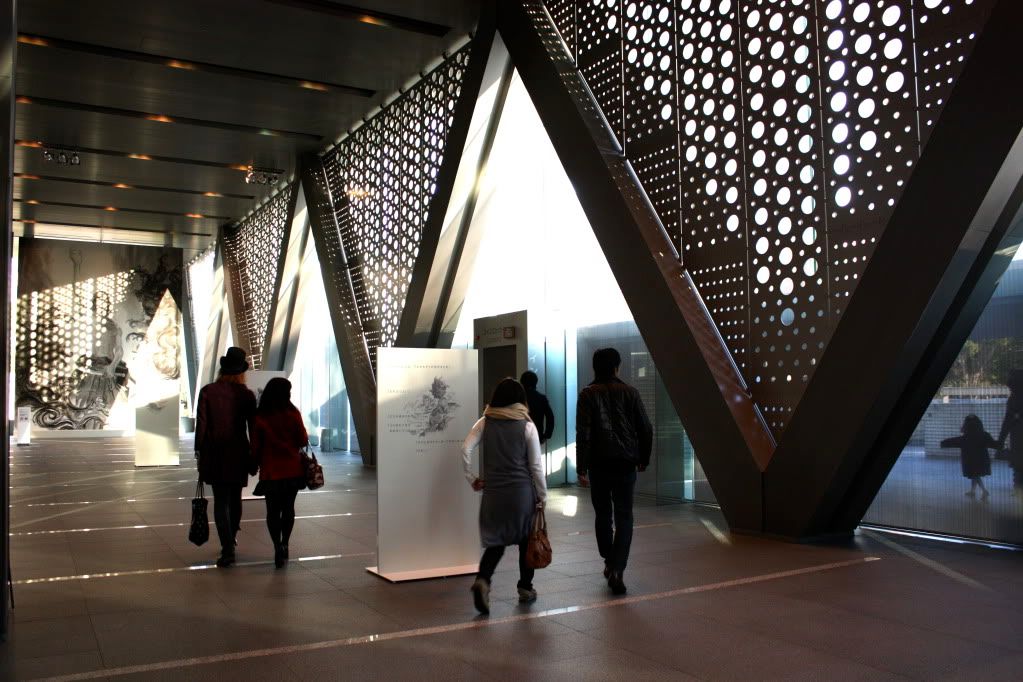 These white panels are the artwork of Takehiko Inoue, famous for the manga "Slam Dunk". They tell a story, with the huge artwork as the last scene. His artwork is really amazing...the last one you can kind of see in the picture is incredibly intense in real life, with beautiful brushstrokes and really intricate but powerful details.
この白いパネルは、井上雄彦のエ
ントランス・スペースプロジェクト。物語になってて、写真の一番奥に見える巨大な絵が最後の場面(?)。超大きい。写真禁止だったので、ぜひ自分の目で圧倒されちゃってください!ギフトショップの隣に流れている製作中の映像もおすすめ。
There's a restaurant here, but my favorite is the slightly less expensive Cafe Hai. It's a Vietnamese-style cafe, something I feel like there isn't much of here in Japan.
MOTにはレストランもあるけど、お気に入りはちょっと安めのCafe Hai。日本では割と少なめな(気がする)ベトナム料理のカフェです。
The delicious Vietnamese coffee...
rice noodles and salad...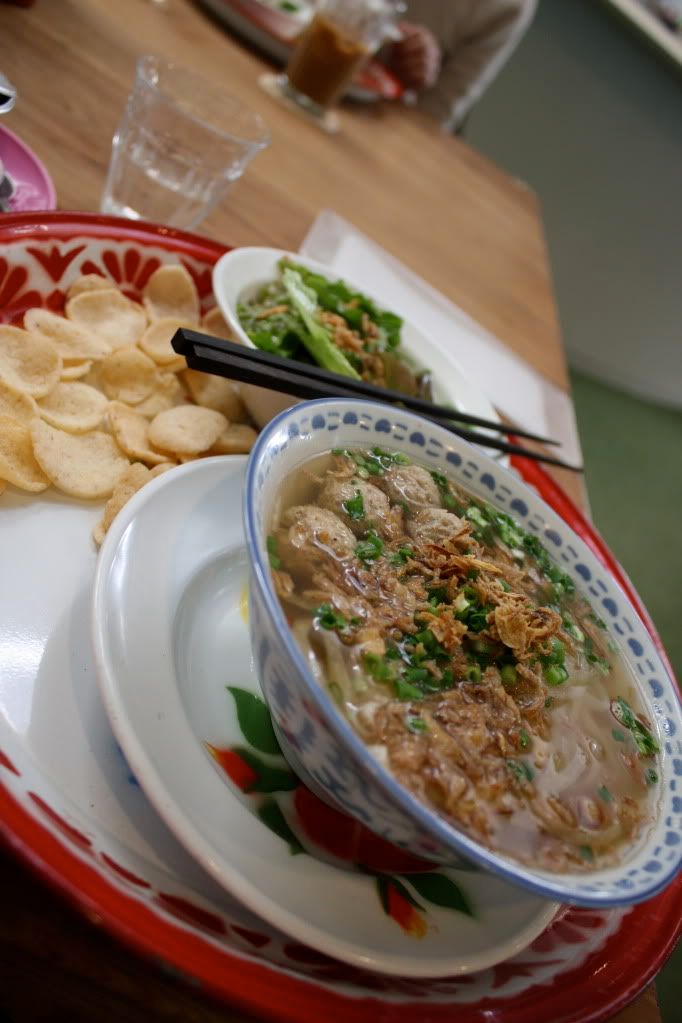 This is such a great museum to spend a relaxing day--once it gets warmer, it would be nice to eat outside or roam around the garden and the courtyard.
ゆっくり休日を過ごすのに最適!もう少しあたたかくなったら、お外でご飯食べたり、おもしろいオブジェを見ながらひなたぼっことかもよさそう。
Museum of Contemporary Art Tokyo
4-1-1 Miyoshi, Koto-ku, Tokyo
TEL: 03-5245-4111
Hours: 10:00-18:00
Takehiko Inoue Artwork: ~2010/3/28
江東区三好4−1−1
TEL: 03-5245-4111

開館時間:10:00-18:00
井上雄彦 エントランス・スペースプロジェクト:~2010/3/28