Valentine's Day takes on a whole new meaning in Japan. It's celebrated quite differently from other countries--it's the girl giving candy/presents to the boy. On Valentine's Day, it's a tradition to give the person she likes some kind of handmade sweets. The boy returns the gift on White Day on March 14, which is like another Valentine's Day but reversed. It is a huge deal here, I think it's the biggest event after Christmas.
Another tradition is
tomo-choco
, where valentines are exchanged with friends. This is mostly girls giving each other chocolate or what not, so I think every girl comes home with at least 10 handmade sweets on Valentine's Day.
Whoever the valentine is for, a lot of Japanese girls work very hard for this day. I went to a store called LOFT today, and it was absolute chaos. 
今年はバレンタインがいつもより早くやってくる気がします。個人的にはまだ一ヶ月くらい先な気がしちゃうんですが、もう明日ですね。今日ロフトに行ってやっと気付きました。すごかったです、女の子たち!みんな一生懸命。海外ではホワイトデーもないし、日本のバレンタインはかなり特殊ですよね。
The window decorations. I love how one of the phrases say "Girls be Ambitious". Notice how all the girls have LOFT bags.
今年のロフトのデザインは可愛い!相変わらず音楽は...だけど。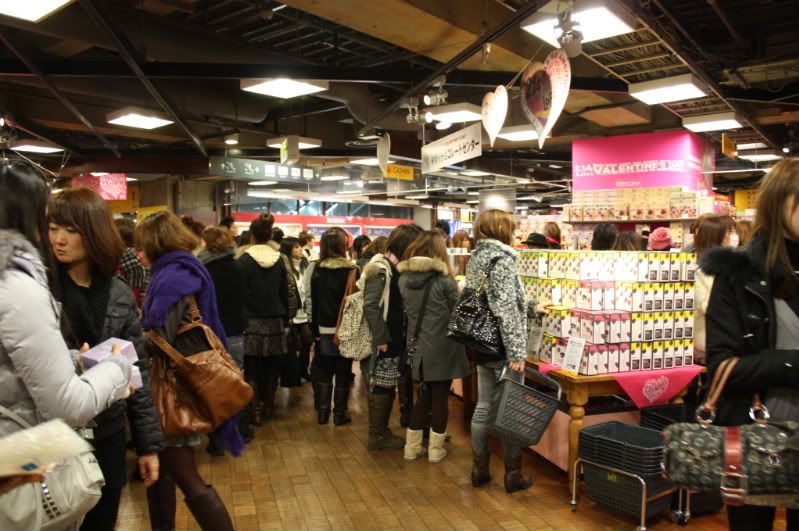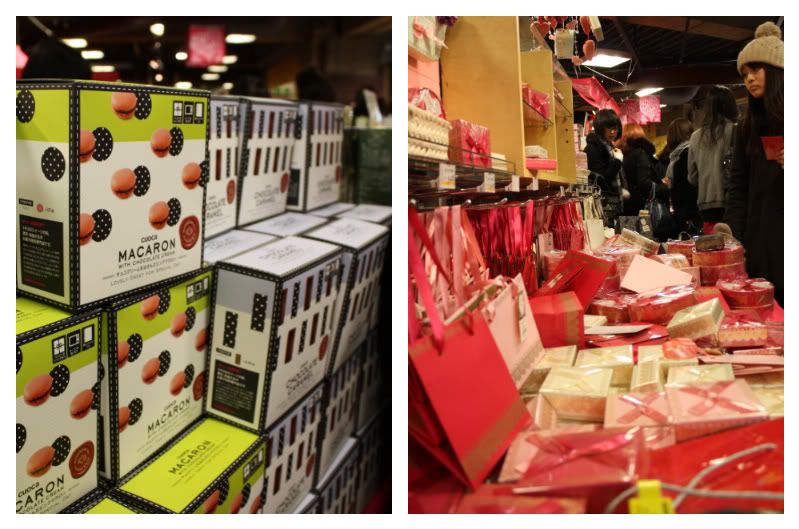 Some of the cute kits and bags. There's a huge variety of these kits, ranging from brownies, truffles, macarons, cookies...
最近のキットは本当に可愛い!全部作りたい。でもなかなかパッケージ通りに仕上がらないのです。
Are you planning anything special for Valentine's Day? Whatever you're doing, I hope everyone has a wonderful day!
皆様も素敵なバレンタインになりますように。私はこれからお菓子作りに励みます...