I was totally blown away when I went to see the exhibit "Element", a collection of works by structural engineer Cecil Balmond.
週末にオペラシティーアートギャラリーで開催されている展示「エレメント」構造デザイナーセシル・バルモンドの世界を見に行ってきました!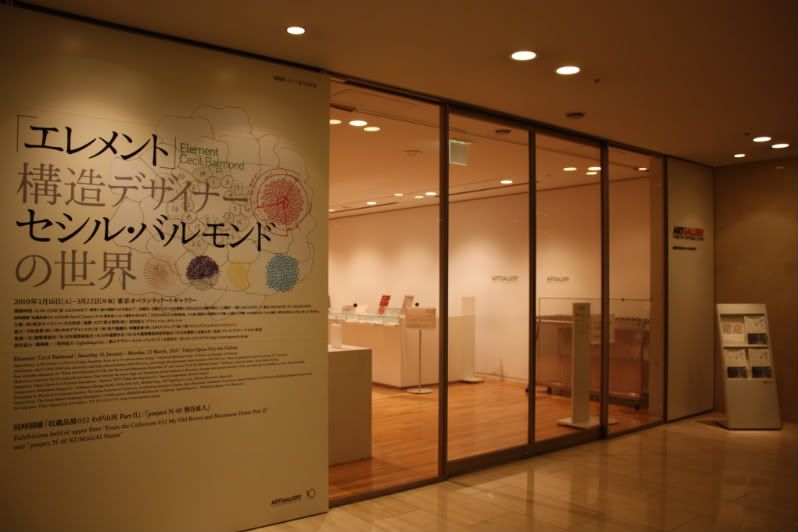 Born in Sri Lanka, Cecil Balmond is described as one of the most daring and innovative architects today.
スリランカ生まれのセシル・バルモンドは冒険的、革新的なで建築家として知られており、数々のプロジェクトに関わってきました。
This exhibit features pieces that are inspired by the nature around us. Balmond focuses on not only the outer beauty but the order and rhythm hidden beneath each object, and develops that into geometry. I admit that sounds pretty confusing and as math and sciences are not exactly my favorite subjects, it was hard to understand all the meaning put into each piece. Nonetheless it was inspiring to see the way Balmond thinks and how so much can come out of, for example, a single leaf.
バルモンド氏の作品の発想の起源は音楽や数学・数字からきているそうです。今回展示されてあったものも自然の表面の美しさだけではなく"その内側に息づく秩序(オーダー、リズム)を探しだし、それを幾何学へと展開"した作品でどれも奥深く、一つ一つ飲み込んで理解するのが難しかったです。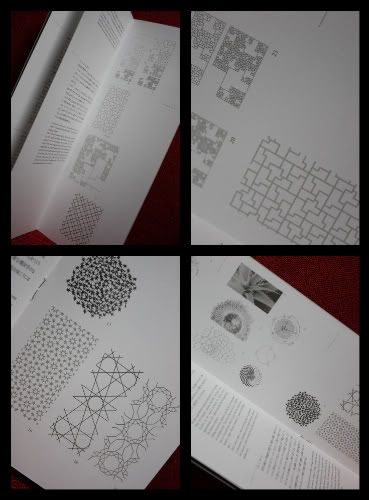 The booklet with descriptions on each piece. Try wrapping your head around these!
I really wish I had photographs to show how incredible each of the pieces were, but this is something that should be seen in person! They had little cushions around on the floor so that viewers could relax and really take in the pieces and try to understand the meaning.
残念ながら写真撮影禁止だったので載せられるものがないのですが、この展示は生で見るからこそ魅力的だと思います!床においてあるクッションに座って一日中展示を見ていたかったです。
For those of you who can't make it, photographs of the exhibit are posted at the
official website
(it wouldn't allow me to repost the photographs). Please please go take a look! My favorites are #3, 9, 13, and 17.
足を運べなさそうな方は
こちら
からぜひ写真を見てみてください!個人的に3、9、13、17が好きです。
Element Cecil Balmond
Tokyo Opera City Art Gallery
3-20-2 Nishi-Shinjuku, Shinjuku, Tokyo
Exhibit: 1/16~3/22, 11:00-19:00 (Fridays and Saturdays until 20:00)
エレメント 構造デザイナーセシル・バルモンドの世界
展示:1/16~3/22, 11:00-19:00 (金・土は 20:00まで)