Selected works from NORITAKA TATEHANA's 2010 Artisan Collection and Hotel Gluttony's 2010 Royal Suite Collection is on display at combine Daikanyama.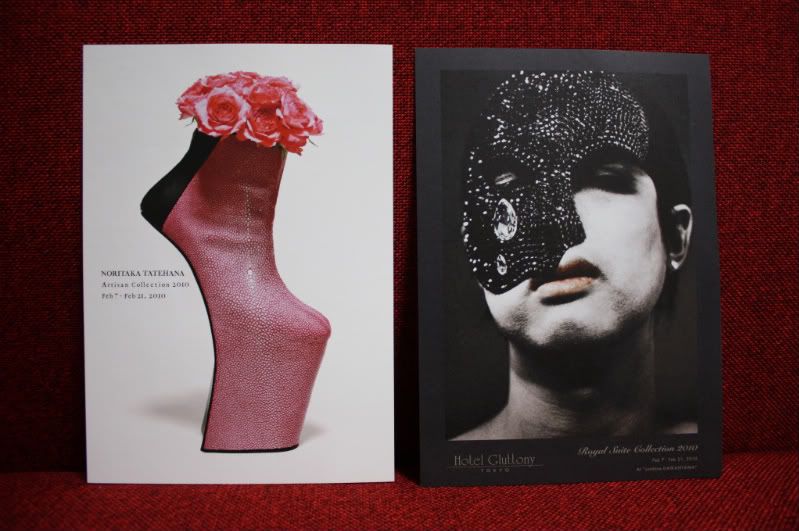 NORITAKA TATEHANA is a Tokyo based designer, and this collection consists of his handmade dresses, handbags, and shoes. His skyscraping shoes like the one above were especially incredible. 
Hotel Gluttony is a "lifestyle brand that images styles of people who gather at [the] fictional 'Hotel Gluttony'". Pieces from Hotel Gluttony might look familiar, as Lady Gaga has worn it for a Vogue Hommes Japan editorial.
NORITAKA TATEHANAは東京を拠点とするデザイナー。このコレクションは手作りのドレス、ハンドバッグ、靴などがあります。特に上の写真のような靴がとても印象的でした。
Hotel Gluttony(ホテル・グラトニー)は"架空のホテルに集う人々のスタイルをイメージしたライフスタイルブランド"。あのLady GagaがVogue Hommes Japanのエディトリアルで着用したブランドです。

The exhibit itself is small, so I recommend eating there too (combine Daikanyama is a restaurant/bar with an exhibit space). They had a whole list of desserts that I would love to try.
展示自体は小さいので、そこでお食事もするのがおすすめ(combine Daikanyamaは展示スペールがあるレストラン/バー)。食べてみたいデザートがいっぱいありました。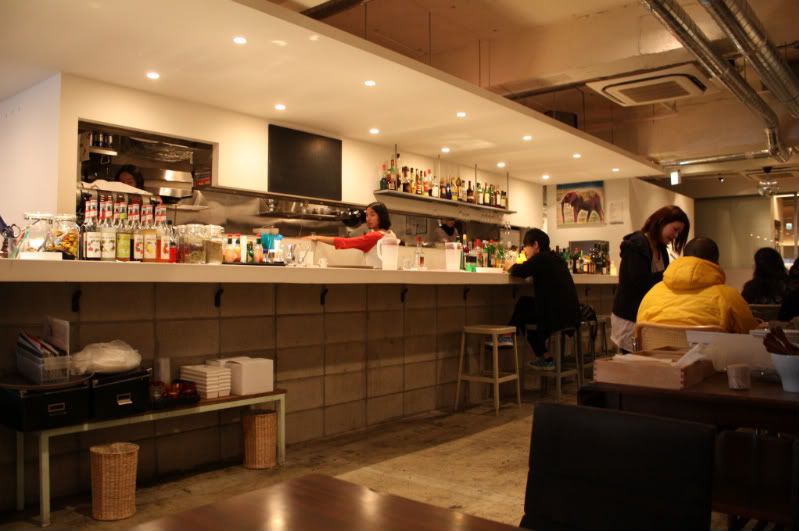 NORITAKA TATEHANA & Hotel Gluttony Exhibition
Exhibit: 2/7~2/21, 12:00 (PM)-4:00 (AM)
NORITAKA TATEHANA & Hotel Gluttony Exhibition
展示:2/7~2/21, 12:00 (PM)-4:00 (AM)