Today I indulged myself with two magazines, InRed and SO-EN (my favorite). Musician Sheena Ringo is on the cover of InRed and singer Kaela Kimura is on the cover of SO-EN. Now I think we all know that stripes are going to be everywhere this S/S season, and unique trousers have been popular too. 
今日はちょっと贅沢して2冊同時にお買い上げ。大好きな装苑と大好きな椎名林檎が表紙のInRed。今年の春夏シーゾンは引き続きおしゃれなズボンやアレクサンダーワングのランウェイでも見かけたボーダが流行りですね。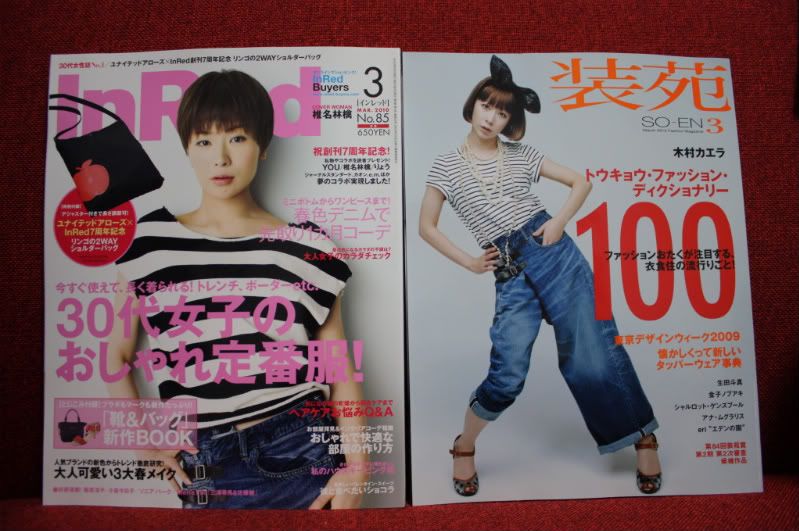 But even so, I was surprised to see practically the same styling on the cover of the two magazines! The striped shirt and accessories are quite different, but the jeans are from the same brand, FACETASM.
それにしても、ほぼ同じスタイリングになるとは...!ボーダーの太さやアクセサリーは違うけど、ズボンは両方ファセ
ッタズムのもの。かぶるものですね。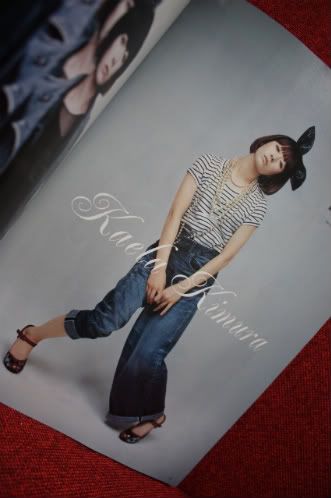 Sheena Ringo is older than Kaela Kimura, thus the more simple and polished style with heels. The younger Kaela Kimura's styling is more fun and playful, with big ribbons, necklaces, and star-print shoes. I think the styling fits their personality and age, but which do you prefer?
林檎ちゃんはやっぱりシンプルに、そしてヒールを履くことによって大人っぽくまとめていますね。カエラちゃんは大きなリボンやじゃらじゃらネックレス、星の柄の靴で遊び心たっぷりのコーデです。両方とも個性や年齢にあっているなぁ、と思うけど皆様はどっちの方が好き?個人的に林檎ちゃんのヘッドピースをした姿も見てみたいです。何でも似合っちゃうので。