I've been looking for a hat for quite a while and a couple months ago, I finally bought my first CA4LA hat!
ずっと欲しかった帽子。最近念願の初CA4LAを買いました!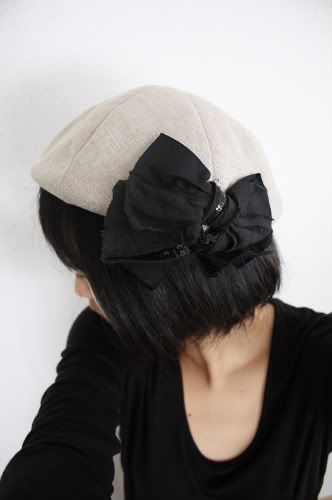 The fabric is light which makes it a great hat for spring and of course I couldn't resist the black sequined bow. This hat is surprisingly wearable and goes well with a lot of my clothes. I think I want to start a hat/headband/headpiece collection now.
麻の帽子なのでこれからの季節にぴったり。帽子自体の色は薄いベージュだけど、リボンが黒いから意外とあわせやすくて、これからいっぱいかぶる予定です。
CA4LA is a Japanese hat store that produces their own designs. As you can see from this photo, the store interior has a vintage feel with darker lighting and chandeliers. CA4LA has really unique designs, and they also have really cute headbands/hair accessories. I spend a lot of time at CA4LA even when I'm only window shopping, because it's so fun to try on different styles!
オリジナルのデザインの帽子やヘッドピースが人気のCA4LA。店内の照明やヴィンテージ風のインテリアも素敵です。CA4LAに行くたび、ついつい端から端までかぶってみちゃうのであっという間に時間が過ぎてしまいます。ちなみに、次に目をつけているのはちょっと派手めのヘッドバンド!髪が短いからヘッドピースなどに挑戦したいな。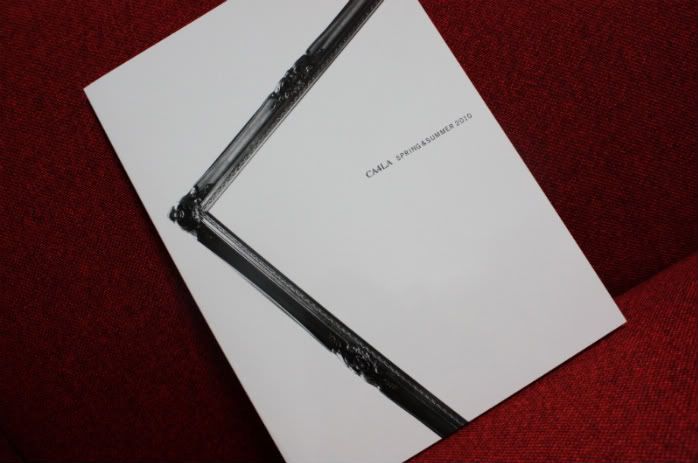 Here is a peek from there Spring/Summer 2010 catalog...
The styling was also fun and quirky and I liked how they had a variety of themes.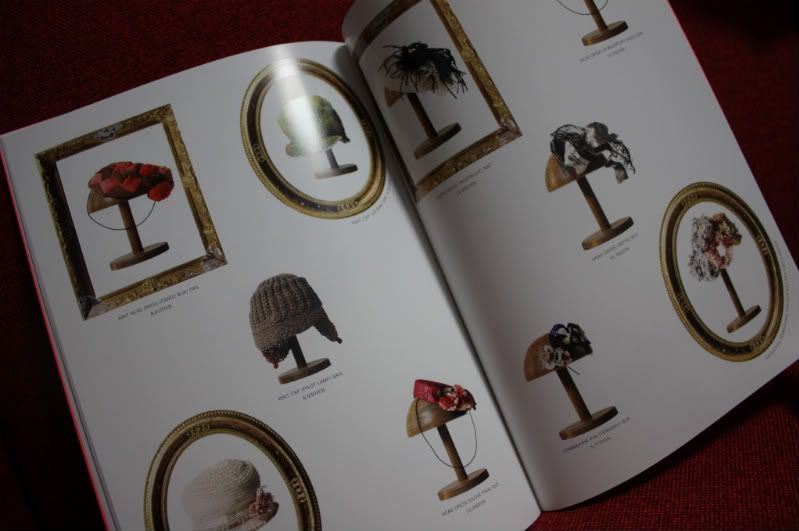 I love all these headpieces and ladylike hats!
There are 8 stores within Tokyo and more around the country, and there's even one in London. I'd definitely recommend going to the store even if you're just looking, I just love the atmosphere.
渋谷、原宿、代官山など都内に店舗が多いから行きやすいのもいいですね。ロンドンにもお店があるそうですよ!
For more information (store locations, online shopping), click here.