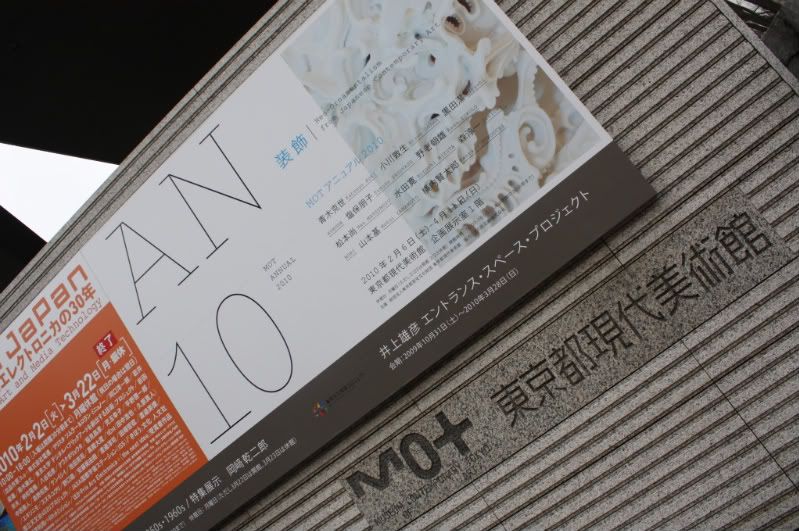 Every year from 1999, the Museum of Contemporary Art Tokyo has had an annual exhibition featuring young artists' work on a theme that relates to the world and society we live in today. This year's theme is "Neo-Ornamentalism", reflecting on the meaning of decoration and ornamentation. According to the official site, ornamentation "are not simply expressions of what people held to be beautiful in different ages: they embody a particular world view that questions the nature of time, space, and even individual human existence". I think decorating is something that can be found a lot in Japan, there are tons of girls who put crystals everywhere from their nails to their cell phones, for example.

東京都現代美術館は1999年から毎年、"時代と結びついたテーマによる同時代の若手アーティストを紹介する展覧会MOTアニュアル"を開催。今年のテーマは装飾。装飾はその当時の社会や人々の価値観を象徴するものであり、日本独自の"デコる"や"装飾男子"もそのなかの一つでしょう。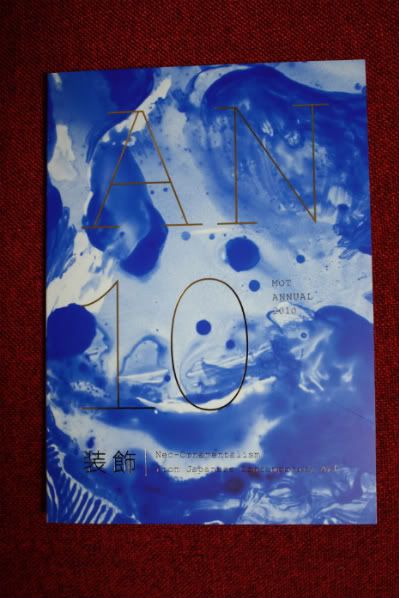 This is the official pamphlet for the exhibit. Isn't it stunning? They had four different covers featuring four different artists.
展示のパンフレット。他にも3種類表紙があったんですが、この鮮やかな青が一番好きでした。

Left: Eyes of the Forest by Kiyoshi Kuroda
This was a huge mural that was the first artwork on display.
Center: Predictive dream IX, Predictive dream VII, MANIERA I, MANIERA II by Katsuyo Aoki
The cover of the pamphlet is also by this artist.
Right: Labyrinth by Motoi Yamamoto
Can you believe this is all made of salt? I heard that the artist would come to the museum and work on it a bit each day. It covered the floors of a big room. I would never be patient enough to do this.
中心:青木克世・予知夢IX、予知夢VII、MANIERA I、MANIERA II
パンフレットの表紙のアーティスト。この作品たち、細部がとても美しくて何時間でも見てられそう。
この作品は全部塩でできていて、少しづつ完成させていったそうです。すごい!としか言えないです...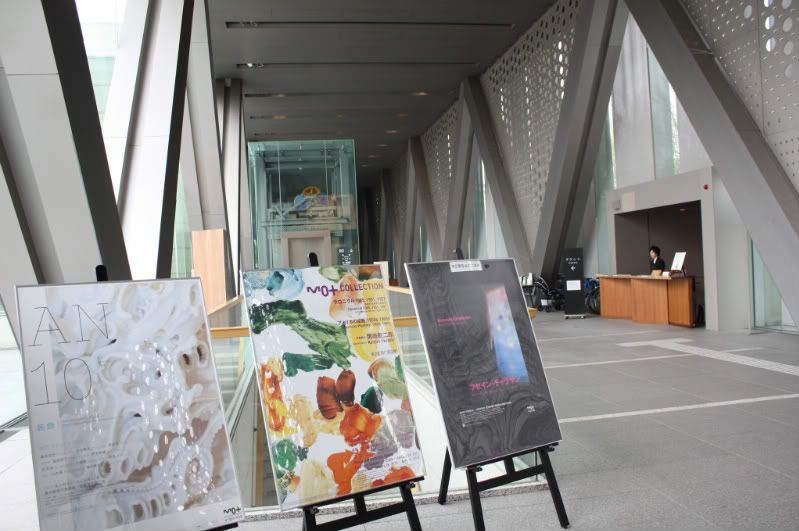 The exhibition ends on April 11 so if you have time I strongly recommend you go! The photos do not do the beautiful artworks justice.
Also the Hussein Chalayan exhibit (the poster on the very right) has already started so you could catch both exhibits at once! I haven't been to the Hussein Chalayan exhibit yet but I'm so excited to go.
この展示は4月11日までなので、時間があればぜひ行ってみてください!やっぱり生で見るのが一番です。
そして
フセイン・チャラヤン展も4月3日に始まりましたね!今なら両方の展示が同じ日に見れちゃいます。平日は空いてておすすめです。
Museum of Contemporary Art Tokyo
4-1-1 Miyoshi, Koto-ku, Tokyo