Today I went to see G-tokyo 2010, an art fair consisting of 15 galleries at Mori Art Center Gallery in Roppongi Hills.
今日は15のギャラリーが参加しているアートフェア、G-tokyo 2010を見に行ってきました。六本木ヒルズの森アーツセンターギャラリーにて。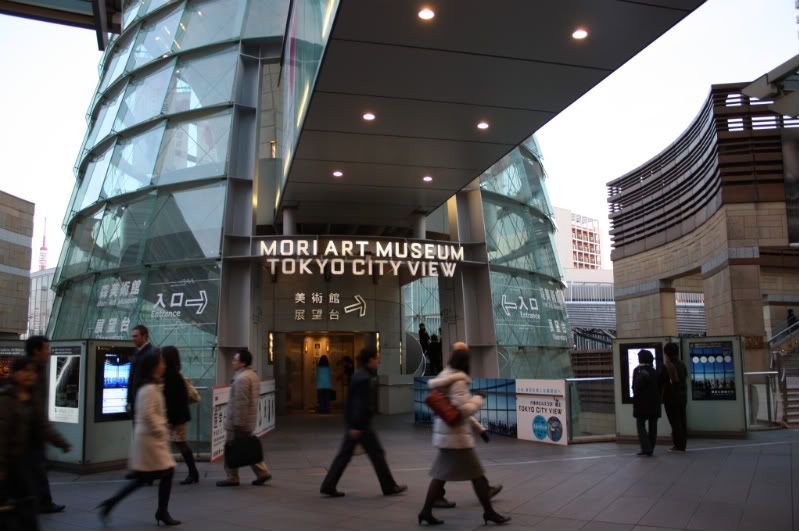 According to the
official website
, this art fair aims to rethink what really makes art special, what it means to live with art and purchase art. Because art is accessible to many of us today, maybe now is the time to reconsider the true essence of art.
オフィシャルサイト
によると、このフェアは何故アートは特別なものであり、アートと生活しアートを購入する意味を問い直すものだそうです。アートが私たちにとって身近となった今、アートの核心に触れることが少なくなっているのかもしれませ
ん。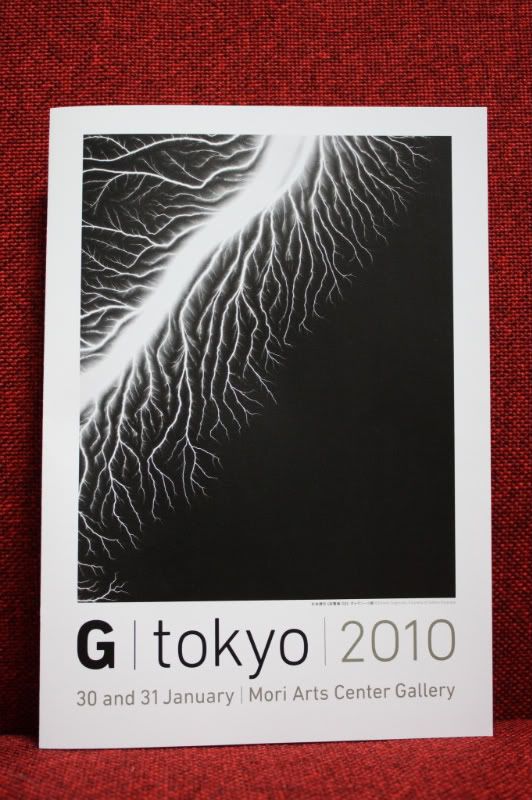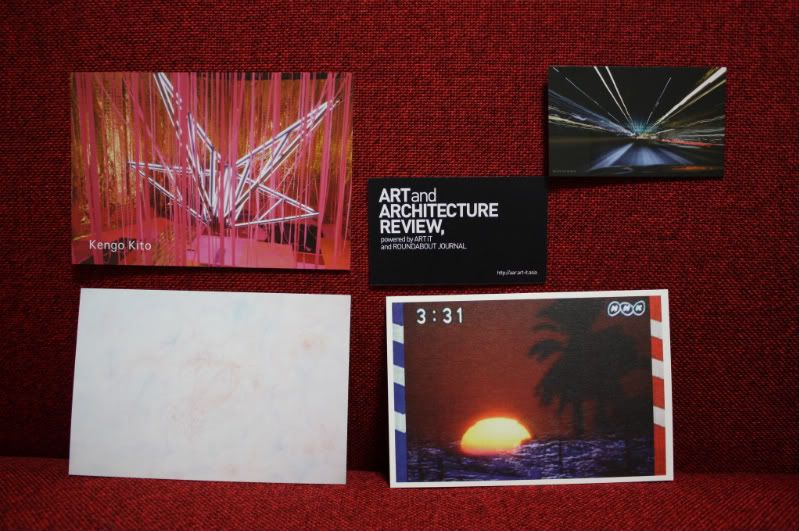 Some of the postcards I picked up at the exhibit. I like going to exhibits where many galleries are gathered because it's a great opportunity to see a variety of artwork at one time. 
Kohei Nawa (The link takes you directly to the artwork on display)
展示でいただいてきたポストカードたち。たくさんのギャラリーが集まった展示は色々な作品が見れるのでちょっと得した気分です。
宮島達男 (展示作品: C.F.Lifestructurism series)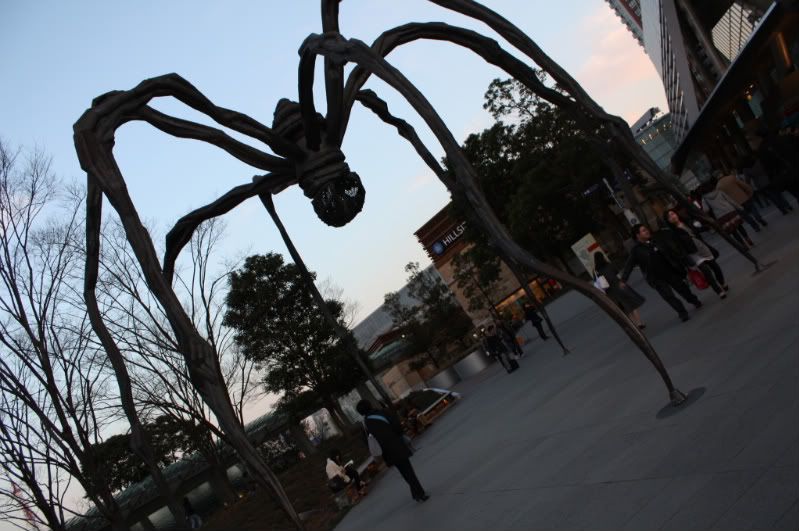 G-tokyo 2010 unfortunately is one very short art fair--it ends tomorrow! So if you're in the area, hurry and stop by tomorrow!
残念ながらG-tokyo 2010は明日までです!東京近郊にいる方はぜひ見に行ってみてください。
Roppongi Hills Mori Tower 53F
6-10-1 Roppongi, Minato-Ku
Exhibit: ~1/31, 11:00-20:00